The Working Parent College Scholarship Winner (Winter 2021)
The Working Parent College Scholarship program has concluded for 2020, and we're very proud to announce our winning entrant.
Working Parent Scholarship Winner for Winter 2021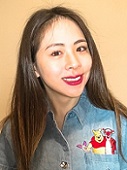 Chloe L.
from Richmond, BC
Her Thoughts on Winning the Scholarship
Patenting is rewarding but not easy! Being a working parent and a student studying for a Marketing diploma, I am an expert in pulling all-nighters. However, one of the beauties of being a parent is the wholesome feeling growing in your heart when you look at your children, and you know that you can cross over the ocean for them. All the helps I've received are like breezes, taking some of the burdens off my shoulder for me.
I am very honoured to be the recipient of this scholarship; not only does it help to pay my tuition, but it is also a motivation for me to keep pursuing my dream of providing my child with a better life. Thank you, Ca.Job-Applications, for the support and generosity.
---
Chloe's Winning Essay
Being a young mom working my way through school in this pandemic is no joke. After my son's
preschool shut down and I lost my previous job, the reality hit me hard and fast: I am stuck in an
impossible situation where I need to juggle between school, parenthood and job hunting. Dear
Lord, what should I do?
From my experience as a working parent/student, here are five takeaways for other student
parents out there who need support during this bittersweet part of your life:
Social support
It is crucial to have a support network. Knowing that there are people who understand the
situation you are in and that they are on your team will make you more comfortable in a stressful
situation. Any social network member that can provide you with instrumental, tangible or
emotional support will help you weather the storm. For example, your parents may be great with
childcare, and your classmates can provide you with tips on studying. Reach out to people with
whom you are comfortable sharing your thoughts and life for emotional support. Having a social
support network will also enhance your self-esteem. When I question myself or fear that I might
fail, my family will always help me to channel my inner rockstar. When my self-esteem is low, I
tend to think the worst of myself. My family always increases my confidence by reminding me
of my value.
Learn to maximize your time
Accept the reality that your identity as a mom/dad-student-worker does not have the luxury to be
sloppy. Buy a good planner or download a planning APP on your phone. Review course syllabus
and add the deadline for each quiz, assignment and group project on your calendar as soon as
possible. I use Google Calendar to organize my schedule, which I strongly suggest you play
around with its function for a bit to make the most use of it. For example, you can tailor your
reminder options to set the warning time long enough for you to take action before the due day,
but not too long that lead you to forget about the task. An up-to-date calendar keeps you from
missing deadlines and makes sure your day runs efficiently. Assign different colour labels to all
your tasks in order of priority. You can also predict the busiest week and prepare meals in
advance–this frees up the time for cooking and saves money from ordering food delivery, babam!
Family time / Timer
Map out family time is a key to balance your student/work life and your family. No matter how
you allocate your time, you will never regret spending it on your children. For me, I enjoy biking
or walking in the park with my son for our weekend afternoons. You can also share your
calendar with your (elder) child or partner so they can fill in their activities and deadlines on
your planner.
For someone with younger kids in the family, I will recommend "The Timer." Set up the timer
on your phone or computer to arrange quality playtime with your kids. Explain to your kid that
he/she can do whatever they want within the time limit: dance battle, make-believe, crafts,
wrestling, you name it. But when the timer goes off, mommy/daddy has to study. The only rule
for this timer technique requires the parent to let go of all everything and immerse yourself 100%
Take full advantage of campus resources.
Academic resources on campus are your saviour! Meet with your academic advisor at least once
a year to make sure you are on track with your program. Talk to an advisor for planning out your
semesterly schedule before the registration day to explore different options and available
scholarships to relieve your financial stress.
The writing centre on campus is one of the best places to go when you need someone to check
your paper and improve your writing skills. I often visit the writing centre (do not forget to make
an appointment) for proofreading and critiquing my work before turning my papers in. The
writing coaches are experts in writing and styling. You can count on them to provide useful
writing tips on the feedback sheet after your session.
During COVID 19, some campus shut down their writing centres. However, there are plenty of
online writing websites you can turn to if the writing centre is not available in person. For
example, WriteAway is a free writing tutor service for students that will enhance your
understanding of composing research papers, essay structures and examples for writing errors
like run-ons, fragments and punctuations.
Career Centre and Job board
Career Centre has a lot of information on new job openings in a wide range of categories. If you
have an interest in internship or job hunting, career centre provides resume and CV review, mock
interview and advisory for your future careers. I got my current part-time job through the job
board from the career centre website. Part-time job openings on your campus website (like job
board) are often flexible because the employer knows your identity as a student. Also, there are
plenty of entry-level jobs for those who want to accumulate their experience in the relevant
field.
Whether you are a parent who is working and studying for higher education, you are not alone. I
believe that the unyielding aspect of parenting is the constant guilt of fearing yourself for not
doing enough. However, it is not an easy job to be a working-studying parent. Sometimes you
will need to make difficult choices and sacrifices that add on to the existing pressure you already
have. So please, if you are reading this, pat yourself on the shoulder and know that you are
strong, courageous and capable to weather the storm for a brighter day.
---
The Working Parent College Scholarship Winner (Winter 2020)
Working Parent Scholarship Winner for Winter 2020
Kim R.
from Prince Albert, SK
Her Thoughts on Winning the Scholarship
I'm so grateful and appreciative of being chosen as the recipient of this award. Being a working parent is extremely challenging, and having an extra $1000 helps to ensure I can meet all my financial obligations with just a little less stress. Equally important is the validation that this award provides me; that my hard work is noticed and that it is worth the effort to apply for different scholarships, bursaries, and awards. Thank you so much to job-applications.ca for offering this award to working parents.
---
Kim's Winning Essay
Mom. It's such a short word, but being called mom is the most important title I hold. I have other titles in my life as well such as employee, student, researcher, daughter, friend, and so forth. While I'm grateful to represent all these titles in my life, it also means I'm extremely busy. ALL. THE. TIME. Being a mom is such a tough job. Being a mom and working full time is even harder. Being a mom, working full time, and taking a full-time master's course in counselling psychology is tremendously challenging. At times it can be a very lonely experience as none of my close friends have chosen to pursue higher education at this point in their lives. However, I know that when I successfully complete my graduate program all the stress, anxiety, and sacrifice will have been worth it. Not only will I be able to provide economic stability for my family, but I will have a career that I am proud of.
Juggling the demands of all the roles in my life is a very delicate balancing act. I need to attend my day job so that I can pay my bills. I need to submit high quality assignments so that I can pass my courses and complete my graduate degree. I need to be present and attentive in my daughter's life to nurture and enjoy the short amount of time I have with her before she is grown up. There are a lot of I needs to manage in my life. The stress of managing all these priorities is omnipresent and relentless, but each piece is necessary to attain my goals. If I can offer any words of wisdom to other working parents who are also attending some type of post-secondary education it would be:
Raising kids truly takes a village – ask for and accept help.
Set realistic timelines and goals for yourself – hold yourself accountable to them.
Celebrate the small wins and successes – you deserve it!
Accepting Help
There is an African proverb that states, "it takes a village to raise a child." As a mother to one daughter, I could not agree more. Having family or friends around to help with parenting demands is a must, especially for parents juggling work and school. If family and friends are not an option, find a reliable day care provider that you can trust. There will be times you need some alone time to finish assignments or any other number of countless responsibilities as a working parent. Parents are entitled to and deserving of help!
Setting Goals
Setting goals and timelines is something I am very committed to. If I don't, I find that things don't get done. To be successful with goal setting, goals and their associated timelines need to be specific and realistic. This helps me to stay on track and finish whatever tasks are at hand. School assignments can seem so overwhelming and impossible to complete with the competing priorities in life. However, if I break them down into smaller manageable steps, I can get them done (and done well!) ahead of the due date. This also allows me some cushion time in case of something unexpected happening such as a flu running through the household.
To stay on top of all the different goals and tasks I need to complete in my life, I have a day planner that I carry with me everywhere I go. This way I ensure everything gets recorded in the same place to help me avoid double booking myself and remind me of what I intend to accomplish each day or each week. I also post a monthly calendar on my fridge with everything written there as well so that my family members can see what is going on without having to ask.
Reward Self
Lastly, and perhaps most importantly, remember to celebrate the small things. Too often (especially as parents) we spend our time focusing on everyone else and ensuring our families are supported and celebrated for their accomplishments. We continuously downplay ourselves or put our desires on the backburner which can lead to feelings of resentment, or worse – even burnout. These celebrations don't have to be big (as really, planning a bit celebration is just another thing we have to get done), but treating yourself to a relaxing bubble bath, booking a massage, or just buying that expensive coffee can feel SO good sometimes. As working parents, we do deserve to celebrate ourselves and the amazing amount of work we are getting done each and every week!
---
The Working Parent College Scholarship Winner (Winter 2019)
Working Parent Scholarship Winner for Winter 2019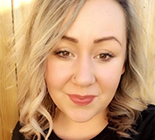 Casey C.
from Sexsmith, AB
Her Thoughts on Winning the Scholarship
This scholarship means everything to me. As a full time student, working multiple part time jobs, and raising a small child, scholarships allow me to spend more time focusing on my studies and finding a balance between work, school, and family. Monetarily it is a huge relief as a working student mother but it also is incredibly uplifting. Having my hard work rewarded and knowing that I have the support of great businesses such as a Job-applications.ca pushes me to continue to reach my goals. Thank you so much!
---
Casey's Winning Essay
Motherhood is one of the most challenging paths one can take in life. Tiny humans depend entirely on you to sustain their lives, and require your attention 24 hours a day, 7 days a week. College also happens to be one of the most challenging and stressful undertakings. When you put these two daunting tasks together, the stress can be crushing and the list of to do's insurmountable. As a mother and a student as well as an employee, though I claim to be an expert at none, I know how difficult the constant balance is. I currently work 5 part-time jobs, raise my 5 year old who happens to have autism, and volunteer as a student ambassador for my college, sit on my college's magazine board as the only student representative, am the elected secretary of the Circle of Indigenous Students for my college, am a mentor for Indigenous youth, and sit as secretary for my child's schools parent council. The experience can be isolating, and overwhelming to say the least. It is also incredibly fulfilling and a gift to be able to chase my dreams while balancing the needs of my child and the necessities of employment. If there is anything that I have learned throughout the last three years of post-secondary education it is the following:
1. Help is Necessary
You are a superhero, there's no doubt about it, but even Batman had a butler. It is okay to ask for help. It's more than okay – please ask for help. Find your support system and lean on them. Don't feel guilty. Asking for help doesn't mean you're anything less than amazing, it simply means that you understand the airplane analogy and know you must put your air mask on before you can help others.
2. Sometimes you won't be great
When you're juggling work and school and parenting there's going to be times when you feel like you're letting one of them down. Be gentle with yourself. Some days you'll bake the cookies and make the crafts and that English essay will be 2 days early…but you have to cancel two shifts at work. Sometimes you'll work all the hours and ace the math test but Paw Patrol will play on repeat and supper will be snacks far more than you're willing to admit. It's okay. Be great on as many days you can and forgive yourself on the days you can't.
3. Life doesn't have a syllabus
This speaks for itself. Make those plans and reach for those dreams but know that there is no wrong way to do your education. You have a lot of responsibilities on your plate and there's no shame in stretching out that 4-year plan so you can maintain your own health. Know when you feel yourself burning out that regrouping isn't a failure – it's recognizing your success on your terms.
Balancing school with motherhood, and for some of us, employment and extracurricular activities is challenging. I know that the days are long, and the years are short and watching your babies grow up between lectures and exams can be difficult, emotionally and mentally. One day you'll be a graduate with an awesome career and no more final exams to study for or 3000-word papers to write though. Those sleepless nights rocking a sick child on one knee and highlighting a textbook in the other will be a distant memory. It doesn't make it any easier right now but you're working towards your own dreams while raising future dream chasers and that's something to be proud of. That is something I am proud of.
---
Working Parent Scholarship Winner for Winter 2018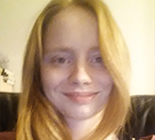 Venessa B.
from Sarnia, ON
Her Thoughts on Winning the Scholarship
I am overwhelmingly grateful to Job-applications.ca for selecting me for the scholarship. Being a working parent while in school is extremely challenging and I cannot express what winning this means for me and my family. This award motivated me to achieve my dreams and be the best parent I can be. Thank you Job-applications.ca!
---
Venessa's Winning Essay
After High School, I never thought much about College. I just wanted to get a job, make money, and have fun. Having my son at 20 years old, I struggled to be a parent while being stuck at jobs that were either full time night shifts or multiple part time jobs to pay the bills and give my son a good life. Once my son was 4, a good friend of mine from work convinced me to think about going to school. After my first visit at Lambton College, I knew that this was going to be incredibly difficult, but it was something I must do for my son's sake and for mine. I struggled with incredible anxiety and nervousness before the first day of school, I remember regretting not going to school when the rest of my friends and people my age went. I also remember stressing about juggling my 2 part-time jobs, school, and my son. Now I am striving, doing well in school, and gaining valuable work experience that I will need once my studies are complete. It's not easy but there are ways to make it easier. It takes dedication, perseverance, and, in my opinion most importantly, a strong will to reach your goals. I believe it is important to share our experienced and give advice to others in tough situations that are trying to better themselves and make a difference to their families. The following is what I found most helpful juggling my life while also being happy and successful in school.
1. Use resources available to you
I am listing this first because I found it the most important advice I ever received: ask for help! As a parent, it can be very hard to admit that you need help doing anything. However, in my experience of juggling my jobs, my son, and school, asking for help was the only reason I made it through the year. Connect with family to express your passion to reach your goals and maybe they will offer to help you with childcare or to pick your child up from school. If you're a student like me and do not have the option for family support, reach out at your school's financial aid office for scholarships and bursaries or contact the local organizations in your community that assist with costs of child care. What saved me was successfully applying and getting Summer employment at my school, which has turned into a Work Study position that is giving me amazing experience for my future career. Work Study is also allowing me to work around my schedule and be home for my son when I need to.
2. Don't think you shouldn't work
Don't ever think you will get to your dreams without working for them. As parents, we must work harder than almost everyone else. School is expensive. Sure there are grants, OSAP loans, and bursaries, but kids can be expensive too, and unless you want to be eating canned soup near the end of your term, good budgeting and working hard when you can will help you stay ahead. Do not let finances stop you from receiving your education. It also looks great on your resume to have experience and to say you are the ultimate multi-tasker that juggled such a crazy life. If you need childcare, look for help!
3. Don't blame yourself, be proud
I remember the days I would get so depressed thinking about the impact on my family, being away from my son more than I was used to. Also, I remember coming home being so tired from school and work, and just wanting to quit. Being strong and remembering your passion is key. Be proud of yourself, remember you are doing this for you and for them. Your child will respect and appreciate the struggles you went through to make a difference in their future.
---
The Working Parent College Scholarship Winners (Winter 2017)
Working Parent Scholarship Winner for Winter 2017

Joey T.
from Montreal, QC
His Thoughts on Winning the Scholarship
As a parent-working-student, this scholarship is like a boost in the race to stay ahead of rent, bills, costs of school and even the little indulgence we all need from time-to-time. School, while not a huge expense (thanks Canada!), adds up really quickly costing thousands of dollars a semester. Not only that, it forces you to work less. This all makes for an expensive combination. The Job-Applications scholarship means that with my pre-existing budgeting, I will be a able to breathe…just a little. And maybe get my little boy that extension pack to his toy train set
---
Joey's Winning Essay
Going back to school is a big decision for anyone in the workforce, even more so if you also happen to be a parent. I first considered enrolling in a graduate program when my partner was heavily pregnant with our first child. As any new parent can attest, those first few months are a big adjustment and can be a little overwhelming. As an entrepreneur at the time, my income was entirely dictated by the amount of work I put in and the number of clients I had. I decided it made more sense, financially and, well, for my mental well-being, to put off enrolling in a full-time program and focus on my family, to leave me with the flexibility to run my marketing agency.
Fast forward one year, and I still felt compelled to return to school and with the encouragement of my partner I decided to take the plunge into graduate studies. I knew I would need to have some income security and would not be able to focus my energy on my entrepreneurial activities. Once enrolled, having a fixed course schedule as a starting point enabled me to land a marketing consultant gig with an email security firm. I was able to negotiate a three to four day workweek, which left me with two days to devote to academic work, and a weekend to spend time with my family. The program I am in, a graduate diploma in Community Economic Development at Concordia University, is considered full-time, with class one really long weekend a month (three days, nine to five, with the occasional added fourth day), which certainly makes it easier to balance work, school and family life. Needless to say, it's been an intense first semester!
If I could offer advice to other student parents, who are trying to manage work and school while raising children, I would first stress the importance of a support network and thoughtful scheduling. I am lucky enough to have a partner who is reliable and able to accommodate my work and school schedule. As a result, I never have to worry about whether our son will be cared for while I'm in class. Our son also has a great daycare, where I know he is safe and happy while I'm at work. Recognizing what your childcare needs are, and making the appropriate arrangements, preferably before starting school, is critical when it comes to making the decision to return to academia, while also working. It allows you to make the most of your time in all three areas, school, work and at home.
I'd advise working student parents to communicate clearly with their professors, fellow students and employers to let them know about their commitments to work, school and family. Keep in mind that many students struggle to keep up with their coursework, without the added stress of a job and children. You'll find that people are often very understanding and entirely willing to accommodate your needs, if they are given adequate warning. Don't wait until the end of the semester, when you're feeling completely overwhelmed, to let people know about everything you are struggling to balance. And while you are certainly busier than most people in your groups or classes, don't forget how much more productive you've become since becoming a parent. The common expression is "always give the work to the busiest person in the room." As a parent, you are always busy. You have to develop very disciplined habits and schedules and that means you can work more efficiently. Whether you are task or process oriented, you will see improvements in your productivity. By no means do having other obligations make you less responsible to your teams (work or school). On the contrary, laying back and expecting slack because you are a busy parent can send you down a slippery slope. I've used it when I've needed it – but if you start relying on it, you'll find yourself falling behind.
I would also highly recommend taking advantage of the financial assistance offered by the province and your educational institution. Even if you don't think you will need extra help because you are working, not having to worry about unforeseen expenses is always helpful. Going back to school does not have to be a huge financial burden on you or your family. We are lucky enough to live in a province that encourages parents to pursue further education through loans and bursaries. Taking your mind off of money matters will leave you more time to focus on your education and your job, and to enjoy the moments you get to share with your children. As all parents learn very early on, no matter how difficult or impossible a challenge seems, being a parent is really the art of persevering and growing. When I hear other students complaining about their workload, who are not only not parents, and often not even working, it's empowering. Being a parent, a busy parent, has taught me to focus on the task, be disciplined, and enjoy whatever free moments I can find. Parenting gives you a certain maturity and focus that you might not have previously recognized in yourself. It allows you to compartmentalize your life to a greater degree. When you are working, you work 100% (assuming you've slept). The same is true when it comes to school and, what at the end of the day matters most, spending time with your new family.
---
Working Parent Scholarship Winner for Winter 2016

Tania M.
from Yorkton, SK
Her Thoughts on Winning the Scholarship
Winning this scholarship is very exciting for me and my family. This scholarship will lighten the financial stress of being a working parent and a student at the same time for the upcoming semester. It also means that I can spend a little extra time on my courses and with my family, without worrying about money.
---
Tania's Winning Essay
I am enrolled at Athabasca University in the Bachelor of Nursing Program. All courses from Athabasca are online, which as a parent allows me to do school work while staying home with my children on my days off. I can also take courses toward my degree on a schedule that works for us, but taking classes as a parent still presents challenges at the same time. Part of the Bachelor of Nursing program requires travel (up to 10 hours away) for three different clinical placements that all take place in Alberta and one 10 week clinical that can be completed in your own province. The clinical placements in Alberta take me away for a total of 10 weeks from my family. This is hard on my family as it increases the cost of daycare while I am away, incurs extra living expenses, and also decreases my income as I have to take some unpaid leave from work.
Taking university classes as a parent creates some unique challenges as I try to balance working full time, school, and parenting. Some days this means staying up late after my kids have gone to bed to work on my courses. I also carry my books with me all the time, even to the lake during the summer, to take advantage of any spare moment. I have also found that completing assignments is not as easy once you have kids. I plan out my courses at the beginning of each month and always plan free days in my schedule each month, this gives me a break from school or allows me time to catch up if I get behind of schedule.
Three pieces of advice I would give to another parent in a similar situation is to plan to study when the children are sleeping, plan out your coursework at the beginning of each month, and prioritize what really needs to be done. Planning to study and work on assignments during naptimes or after the children go to sleep at bedtime allows you to study without interruptions and you will get more accomplished if you can concentrate just on your school work. I found that planning out my coursework at the beginning of each month was helpful because I could plan around my work schedule, any of the activities that the kids were involved in and it also helps keep me on schedule when I know what has to be finished each day. I also allow days each month that do not have any school work planned, this gives me a break or allows me to catch up if an assignment takes longer than I planned or if a child was sick one day and I could not do any school work. As moms, we have busy schedules so we need to prioritize what really needs to be done. Some things we have to do ourselves but other things we can get someone else to help us do and there are things that can just wait.
As I get closer to finishing my degree, I look back and see all the challenges I have faced as I work toward my Bachelor of Nursing. I know that some of these challenges will continue until I write my last essay, but I am proud of the way I have been able to adapt a new study schedule that works for my family. I also want my children to see that you can get a degree at any time in your life and that school and learning is very important. I know that receiving that degree will be rewarding and special because of everything it took to get it.
---
Working Parent Scholarship Winner for Winter 2015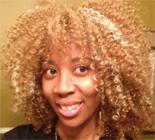 Natille S.
from Pickering, ON
Her Thoughts on Winning the Scholarship
I am so grateful to receive the Working Parent Award for December 2014. What a lovely surprise for the holidays! Pursuing a degree and working full-time while juggling parental responsibilities has been challenging at times. I am hopeful, however, that by demonstrating to my children the importance of family, hard work, and lifelong learning, they too will in turn emulate these critical values in their lives. Receiving this award has helped me in many ways. The award has assisted me with my tuition costs, relieved the stress of financing my education this term, and given me one more thing to celebrate with my kids over the holidays. Thank you Job-Applications.ca​ for making this December an even happier holiday for me and my family!
---
Natille's Winning Essay
My main goal as a working parent of three is to provide my children with a solid and loving foundation while serving as a role model. This can be challenging when in addition to work and parental responsibilities, a parent pursues post-secondary education. I am hopeful however, that by demonstrating to my children the importance of family, hard work, and lifelong learning, they too will in turn emulate these critical values in their lives and in their community.
As an older student (over 40), returning to school with three kids has not been an easy task. Although I am now married, I was a single parent for many years when I was younger. I understand the challenges of juggling many responsibilities as a working parent. I am employed on a full-time basis as human resources professional. I am also currently in the first year of my graduate studies in the Master of Arts in Interdisciplinary Studies program at Royal Roads University where I major in leadership and intercultural communication. I am driven to succeed and have maintained a 4.33 GPA while juggling work, volunteering, and parenting responsibilities. When I first embarked on the journey of returning to school, I found it a daunting task and wondered how I would be able to keep up with all the daily components of my life. I've now discovered that I am able to be most effective when I follow the three simple principles:
Create a plan with your family
Maintain a balanced lifestyle
Stay focused
I offer these three principles as advice outlined below for other working parents who have similar situations.
Create a plan with your family
In order to achieve the goal of completing post-secondary studies as a working parent, you need to have a plan that involves reflections on how and when to study and do complete school work. Reflect on your individual strengths and the positive components of your life that you will draw upon to assist you in achieving your goal. This may be your time management skills and technical proficiencies or the support of a friend or family member. For me, it was the support of my husband in helping out with the children. After identifying your strengths, you should be aware of the elements of your life that may make it challenging for you to achieve your goal. For me, finding time to study was always a challenge.
I made a point to involve my husband and kids in sharing my schooling related challenges to see if they had any ideas or suggested solutions. My husband suggested going to the library but due to the tender age of my children, I wanted to be visible in the home. My daughter suggested that I could put a do not disturb sign on my bedroom door and that daddy could then take them out for ice cream every day when the sign was posted. Sharing my awareness of my challenges made my pursuit of higher education a collaborative effort for the entire family. Their input led to the appointment of a quiet dedicated study space at home where I would study in the evenings or on the weekend for one or two hours after the kids went to bed. We do go for ice cream as a family from time to time to take a mental break and reward the kids for being great kids.
Maintain a balanced lifestyle
To maintain a balanced lifestyle, I enjoy painting, travelling, bike riding with my children, and reading mystery novels. Each week, I set aside "me" time which involves some form of downtime or relaxation with and without the family. I try to regularly schedule time for myself, for my kids and husband, and time for schoolwork. Sometimes this involves an occasional group quiet study periods where I will tell the kids to grab a book and join me in the room. Then, while I am reading a scholarly article for 30 minutes, my kids will also be in the same room reading one of their comic books from the library. The number one thing that kids seem to want from their parents is time and attention. I make a point each day of giving them my full attention with cuddles and inquiries about their friends and daycare adventures. This usually happens while we eat dinner or right after our meal. While I'm cooking dinner, my husband and I will usually swap stories about our day at work. To keep balance in our busy lives as working parents, we also go away on a vacation once each year. Depending on finances these trips range from going with friends camping or to a cottage for a weekend or we may treat ourselves to a full week trip to the tropics. This gives me and the family something we can all look forward to.
Stay focused
Pursuing post-secondary education as a working parent can be a lengthy undertaking. It can be anywhere from one to five years, or more depending on the program and whether studies are part-time or full-time. It can be easy to give up or to go off track. I find that staying focused is an important factor for a working parent. This involves staying focused not only on academics, but also on the importance of spending time with your family. Remain focused on the end goal knowing that when you complete your post-secondary pursuits and cross the stage to receive your formal credentials, your family will be your proudest supporters.